I LOVE finding new curriculum. Are you like me? I could spend hours in teacher resource stores and Barnes and Noble, pouring over textbooks and workbooks! If you are using a program like Classical Conversations for your older kids like I am, you'll understand how I feel sometimes — that the joy and excitement of finding bright and shiny new books and things to teach your kids with, is a bit dampened by the prearranged curriculum they provide. It's a double edged sword. Not to mention, around my house, I still haven't been able to get my money tree to sprout, and we don't have cash to waste. So, when the mood strikes us to learn something different or dive into a recent interest, purchasing an entirely new set of curriculum can hinder our learning. Enter: SchoolhouseTeachers.com
I am so excited to tell you all about this fantastic resource from The Old Schoolhouse Magazine. A long-standing resource in the homeschool community, TOS offers this site to aid parents in teaching all sorts of awesome subjects to their kids. While they offer a very affordable monthly plan, a Yearly Membership costs less than a snack at Starbucks each month. After perusing the site and seeing all it has to offer, I was amazed at the affordability of this service.
And… as if the regular rates weren't low enough, until Christmas Day, you can subscribe for 40% off, and lock in that awesome rate for as long as you continuously keep a membership! Now that you know that incredible news, here's why you should take advantage of this unbeatable deal.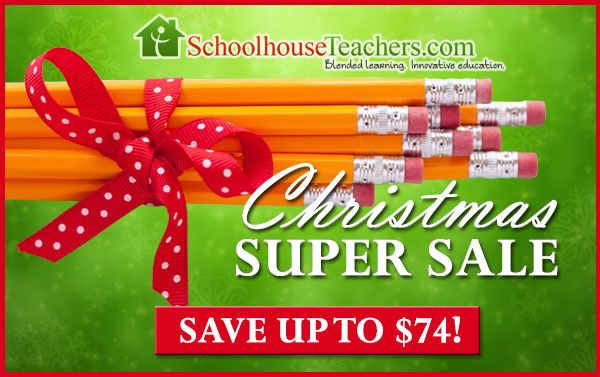 Often, online resources are reserved for the little ones under our feet, (and SchoolhouseTeachers.com does that too!) but here, you will find a goldmine of interesting subject matter to introduce to your older kids, as well. In fact, there's more for older kids than younger ones!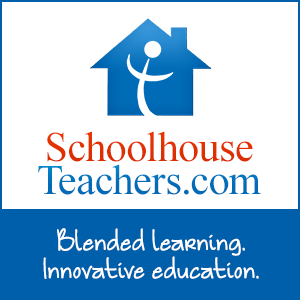 Going beyond reading, writing and arithmetic, the curriculum offering includes downloads and printables in subjects such as; filmmaking and photography, history, economics, and even mock trial! There are more than 50 subjects available for middle and high schoolers! When I read through the list, I realize that the most difficult part of using this site is deciding what subject to explore! As a mom of a different learner who loves to be on the computer, and her camera, I was immediately drawn to classes that focused on media and tech – and there were a good number to choose from! I have also been looking for a way to incorporate art and music into our homeschool, and the choices on the site are fantastic!
Perhaps the biggest bonus to me as a Classical Conversations mom, is that much of the curriculum found on SchoolhouseTeachers.com coincides with Challenge subject matter. No longer will I need to surf to the deepest darkest corners of the world wide web for help with science fair or logic. It's all right here for me – resources to support what we are already doing! This week, we are digging into our science fair project, and learning all about the scientific method. Typically, I need to do some online research about the current step we are on, to be sure we are approaching it in the correct way. I was so pleased to be able to hop onto SchoolhouseTeachers.com, choose Scientific Method, and quickly and easily follow links that guided me in our next steps. The site linked me to Discovery Education, a well respected brand of Discovery TV.
At the high school level, one of the most daunting aspects of homeschooling is figuring out credit hours and making transcripts. SchoolhouseTeachers.com has totally got us covered, mamas. For many courses, a quick click on the Transcript Information button will give you all the info you are looking for, and help you plan out your high schooler's year.
Everywhere I look, I stumble upon a new resource. There are dozens of helps for Special Needs students. There are entire courses and sections about college entrance and selection, and programs that entire families can participate in together. There are even areas devoted just to us moms – like menu planners and recipe downloads. There are planners to download, included in your subscription cost, for every member of your family!
There are a lot of great things to say about SchoolhouseTeachers.com.
Where there could be improvement: When browsing around the site, and in the scientific method lesson specifically, there were a number of broken links. For a lesson that relied heavily on outside sources, I feel this is something that should be regularly monitored and maintained.
Regardless of the broken links, I believe that I would use this site as a supplement to what we are already doing on a weekly basis, and to keep us going during long breaks in our regular school schedule, such as over the Christmas holiday, or during the Summer. After having the product for just a short period of time, I have already planned out how I will fill the upcoming summer, referenced the scientific method for our current science fair project, and gotten a head start at planning for our chemistry unit, beginning in a few months time. It fills a major need for me – by providing much needed ready-to-go curriculum that will be interesting and meaningful at a very affordable cost. Further, it comes from reputable and well-respected sources in the homeschool community. As a busy mom, what more could I ask for?
What are others saying? To hear what some of the other Schoolhouse Review Crew think of SchoolhouseTeachers.com, click the banner below!

---